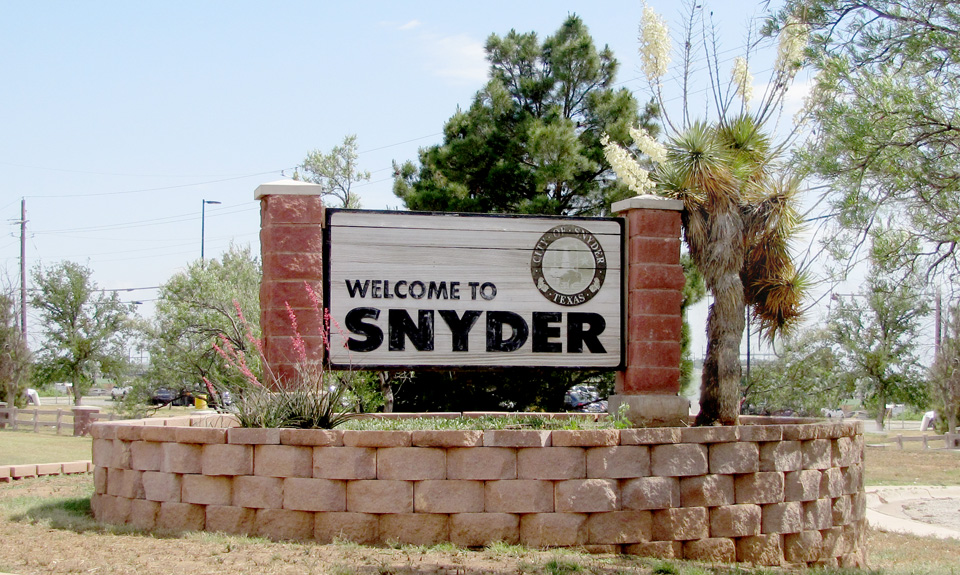 Snyder is a vibrant community nestled deep in the heart of West Texas and is located about 90 miles from Lubbock, Abilene, San Angelo and Midland.
Snyder started out as a trading post on Deep Creek in 1878. In 1948 when oil was discovered in the Canyon Reef area north of town Snyder became an oil boomtown.
Snyder's population is 11,000+. Snyder is very rich in the energy industry with large oil reserves and many area wind farms providing green energy throughout the state. Agriculture also plays a main role in the economy with cotton farming and cattle ranching.
Home buyers have plenty of choices throughout Scurry County and the surrounding area. The downtown area of Snyder is an entrepreneur's dream with historical buildings just waiting to be to be repurposed for a business vision. Snyder has that wonderful hometown atmosphere, making it a great place to raise a family. Lake J B Thomas and Lake Alan Henry are both located within easy driving distance, 30 to 45 miles from Snyder.